Meet the Artists: Taylor McTaggart
---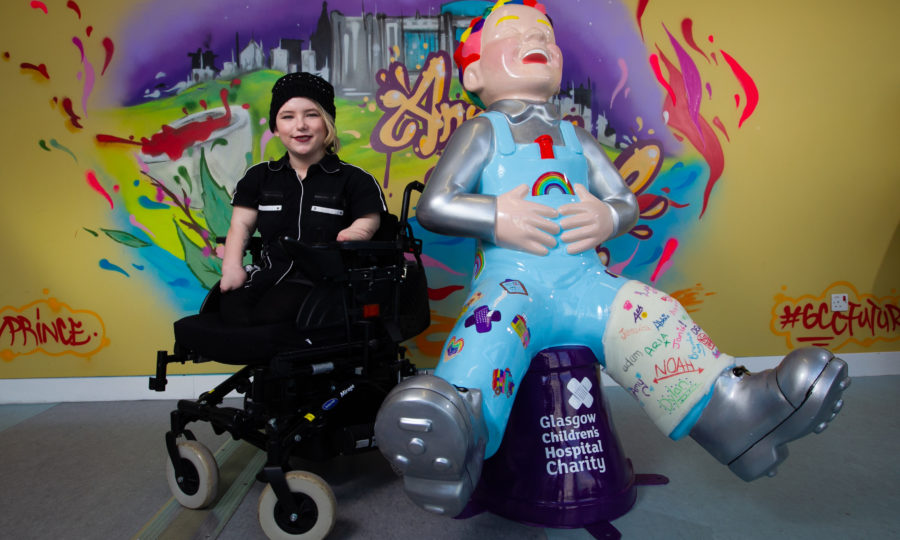 24/1/19 . The Sunday Post, by Andrew Cawley. Pics of disabled art student, Taylor McTaggart, who is going to be doing a design for one of the Oor Wullie sculptures as part of the Bucket Trail. Location: Anniesland College, Glasgow.
ARTISTS! There's still time to submit a design – this is your chance to have your art commissioned for Oor Wullie's BIG Bucket Trail! ?
Read Taylor's inspirational story in The Sunday Post – we can't wait to see her ideas for Oor Wullie, and we can't wait to see yours either!
⏰Update: the call for artists is now closed, and our successful artists are busily painting their Oor Wullies!