Announcing Oor Creative Partner!
---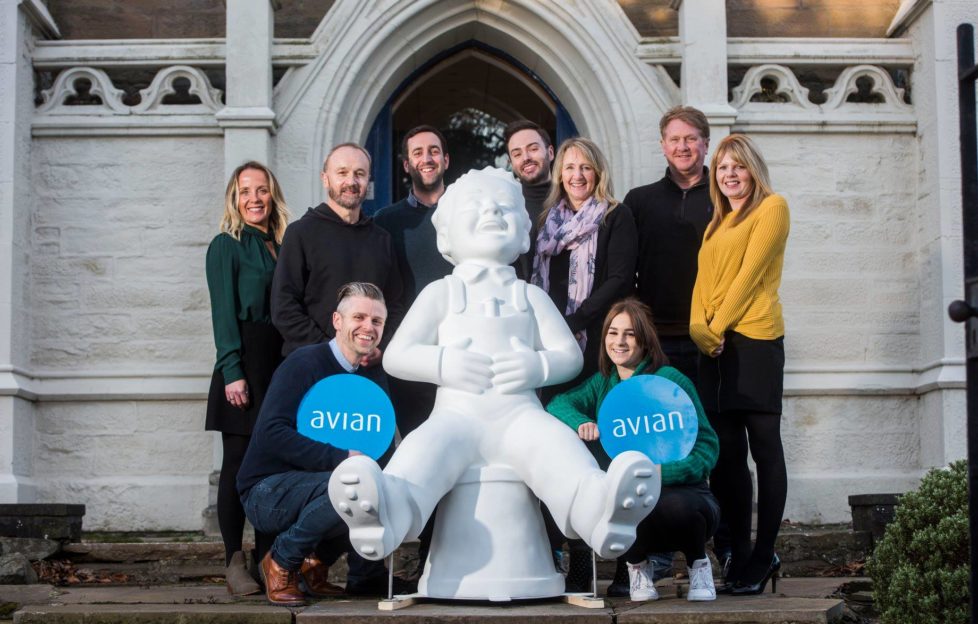 We're proud to work with Avian as our creative partner for Oor Wullie's BIG Bucket Trail. ?
Avian is one of Scotland's leading brand and graphic design consultancies and is based in Broughty Ferry, Dundee. Their team provide OWBBT with branding, artwork and design for everything from our logos, to our promotional literature, social media graphics and all our posters and marketing materials. Look at their lovely faces!
Along with their sister company Blue2 Digital – a web and software design agency – Avian actively supported the first Oor Wullie's Bucket Trail and last year's Maggie's Penguin Parade in Dundee with all creative and digital work being donated by the company.
Avian's Managing Director Scott McCallum said: 'It is a privilege to be involved in Oor Wullie's BIG Bucket Trail. The trail will bring together people all over Scotland and it is a joy to see the work we do appearing all over the country as people get excited about what this summer will bring.'
If your company would like to support OWBBT, please get in touch with us! ?