Meet the Artists: Natasha Zelan Forrest
---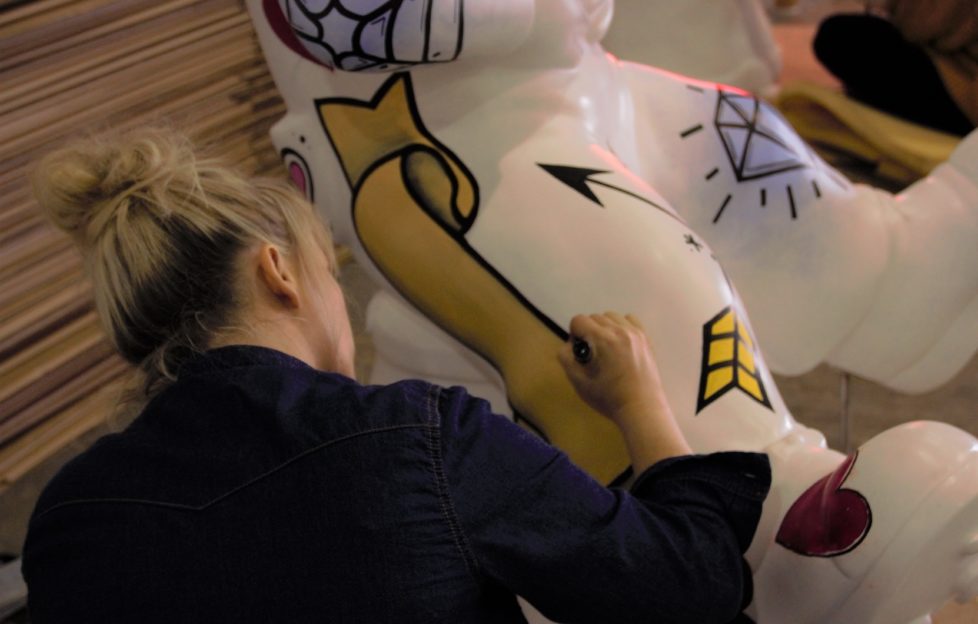 We're thrilled to share this sneak peek at the work of one of our fabulous artists designing a sculpture for Oor Wullie's BIG Bucket Trail – Scotland's nationwide public art trail.
Glasgow Artist Natasha at Art by NZ has become an Instagram sensation with her old-school tattoo style illustrations and Glasgow Children's Hospital Charity is incredibly grateful to have her on board for this exciting fundraising project.
Oor Wullie's BIG Bucket Trail will see over 200 unique Oor Wullie sculptures across Scotland for visitors to enjoy, including in and around Glasgow from 17 June – 30 Aug.
By visiting the trail, you'll be helping to raise vital funds for children in hospital across Scotland.?
Don't forget to follow Oor Wullie's BIG Bucket Trail on Facebook to keep up with all the excitement!
Jings Crivens, they're getting painted!

We're thrilled to share this sneak peek at the work of one of our fabulous artists who is designing a sculpture for Oor Wullie's BIG Bucket Trail – Scotland's nationwide public art trail. Glasgow Artist Natasha at Art by NZ has become an Instagram sensation with her old-school tattoo style illustrations and we're so grateful to her for coming on board for this exciting fundraising project. Oor Wullie's BIG Bucket Trail will see over 200 unique Oor Wullie sculptures across Scotland for visitors to enjoy, including in and around Glasgow from 17 June – 30 Aug. By visiting the trail, you'll be helping to raise vital funds for children in hospital across Scotland.?Don't forget to follow Oor Wullie's BIG Bucket Trail on Facebook to keep up with all the excitement!You can also check out Natasha's awesome work below? Instagram – www.instagram.com/art_by_nz/Facebook – www.facebook.com/artbynz/

Posted by Glasgow Children's Hospital Charity on Thursday, 11 April 2019