Meet the Artists: Adam Pekr
---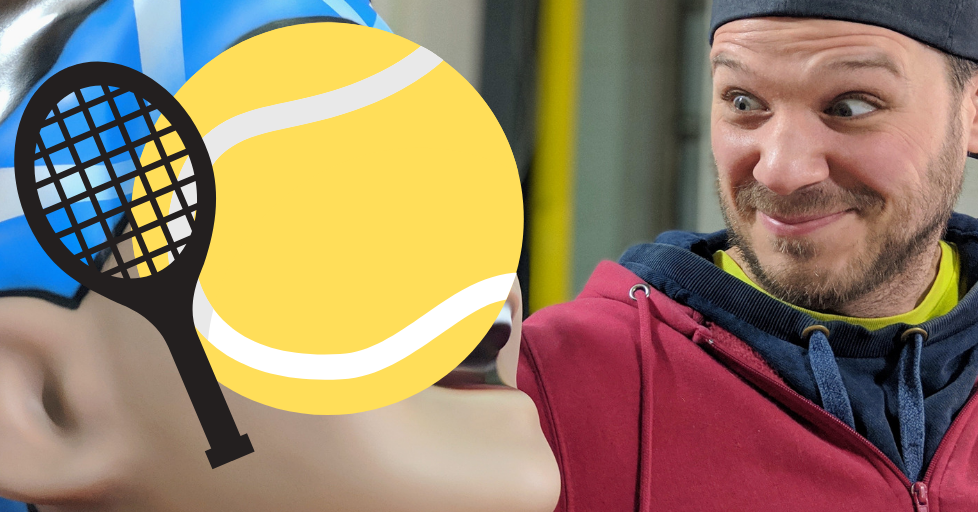 We're thrilled to share a sneek peak at one of Glasgow Children's Hospital Charity's artists involved in the trail. 
'Oor Andy', celebrates oor Scottish tennis hero Andy Murray. The sculpture, along with over 200 life-sized Oor Wullie sculptures will take to the streets of Scotland this summer as part of Oor Wullie's BIG Bucket Trail from 17 June – 30 August.?
We've been chatting to Adam Pekr from Inkversion Mural Art – the talented artist behind this ace design.
We asked Adam if he knew many of Oor Wullie's sayings…we'll let you see the rest for yourself…?
See more of Adam's incredible designs here: 
Facebook – @Inkversionmurals
Twitter – @pekrart
Instagram – @inkversion
Watch his video below: 
'Oor Andy', celebrating oor Scottish tennis hero Andy Murray, will take to the streets of Glasgow this summer as part of Oor Wullie's BIG Bucket Trail?We've been chatting to Adam from Inkversion Mural Art – the talented artist behind this ACE design. We asked Adam if he knew many of Oor Wullie's sayings…we'll let you see the rest for yourself…? How many of Oor Wullie's iconic phrases you do you? Let us know in the comments below. You'll be able to go out and visit Oor Andy and hundreds of other unique sculptures from 17th Jun – 30th Aug in Oor Wullie's BIG Bucket Trail. By joining the trail, you'll be supporting Scotland's children's hospital charities.Get involved ➡️ oorwullie.com

Posted by Glasgow Children's Hospital Charity on Thursday, 25 April 2019