Arnold Clark Timeline by Taylor McTaggart
---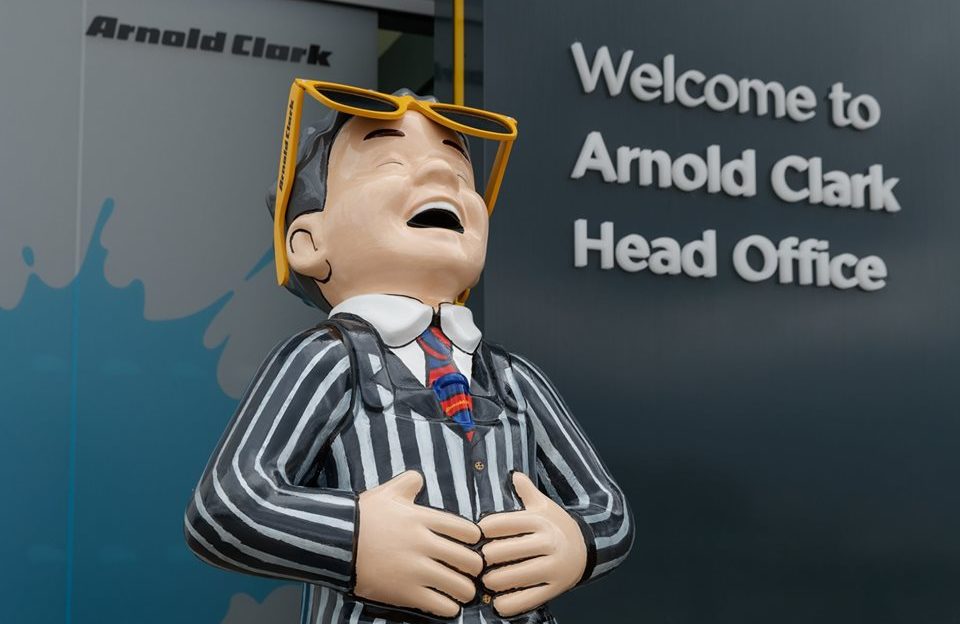 Have you spotted 'Arnold Clark Timeline' by Taylor McTaggart yet?
Taylor is an 18 year old self-taught artist who lost both hands and feet after contracting meningitis when she was just 5 months old. Taylor has had a passion for art all of her life, and is now turning it into a career.
Taylor's design was inspired by the history of Arnold Clark, and depicts Oor Wullie as an Arnold Clark employee, with his bucket adorned with the company's major milestones over the past 65 years.
Oor Wullie's BIG Bucket Trail would not have been possible without the invaluable support of Arnold Clark, our National Sponsor.
Eddie Hawthorne, Chief Executive & Group Managing Director, Arnold Clark said:
"We're delighted to support Oor Wullie's BIG Bucket Trail in 2019 and help raise vital funds to transform the lives of children and young people in hospital around the country.
"As the first nationwide public art trail, it's a great way to explore the incredible attractions in Scotland's major cities while you have fun spotting all the original artistic interpretations of our national treasure, Oor Wullie."
Taylor's Oor Wullie can be found at Arnold Clark, Hillington.