Oor Pete by Maureen Crosbie
---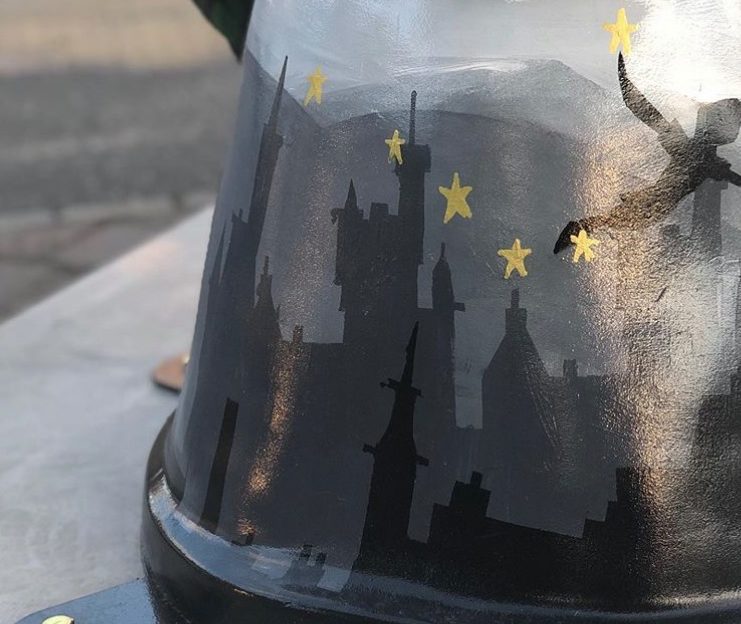 Since it's Weans' Week, here's a look at a design inspired by one of the most famous children's stories ever written – Peter Pan.
Oor Pete, designed by artist Maureen Crosbie, is a tribute to J M Barrie's classic tale of the boy who never grew up – just like Oor Wullie!
You can find Oor Pete at Inverurie Memorial Garden. Perfectly, he's sponsored by Inverurie Panto.
Can you guess what their pantomime will be this winter? Yip, it's Peter Pan! Second star to the right and straight on till morning!
There are lots of other designs on the trail inspired by weans!