It's A'body's week!
---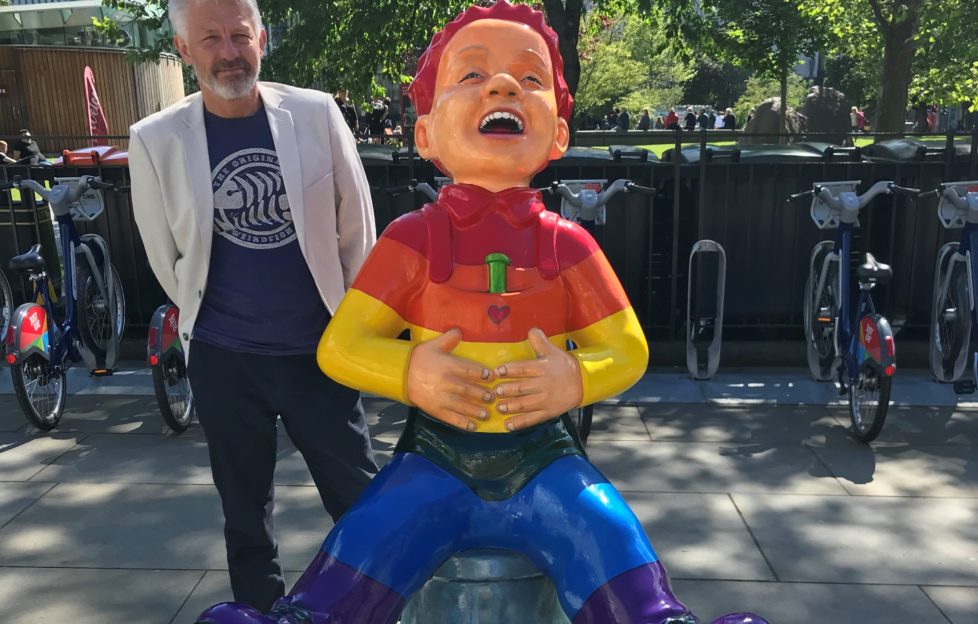 The theme of the trail this week is A'body's week!
Oor Wullie's BIG Bucket Trail is for everyone. Young, old and from all walks of life, reflecting the diversity of Scotland. After all he's Oor Wullie, Your Wullie, A'body's Wullie!
There's no better time to introduce this colourful Oor Wullie, named 'LGBT+' ?
'LGBT+' was kindly sponsored by The Royal Bank of Scotland and created by artist and painter Rob Hain:
"Art is all about inclusivity. Oor Wullie, an iconic character, champions the LGBT+ movement and gives support and love to everyone, regardless of their sexual orientation."
You will find LGBT+ at St Andrews Square on the Edinburgh trail, which is supporting Edinburgh Children's Hospital Charity.
Many of the big and wee Oor Wullie sculptures are based on a theme of equality and diversity.