Bring Back Your Empties Wullie
---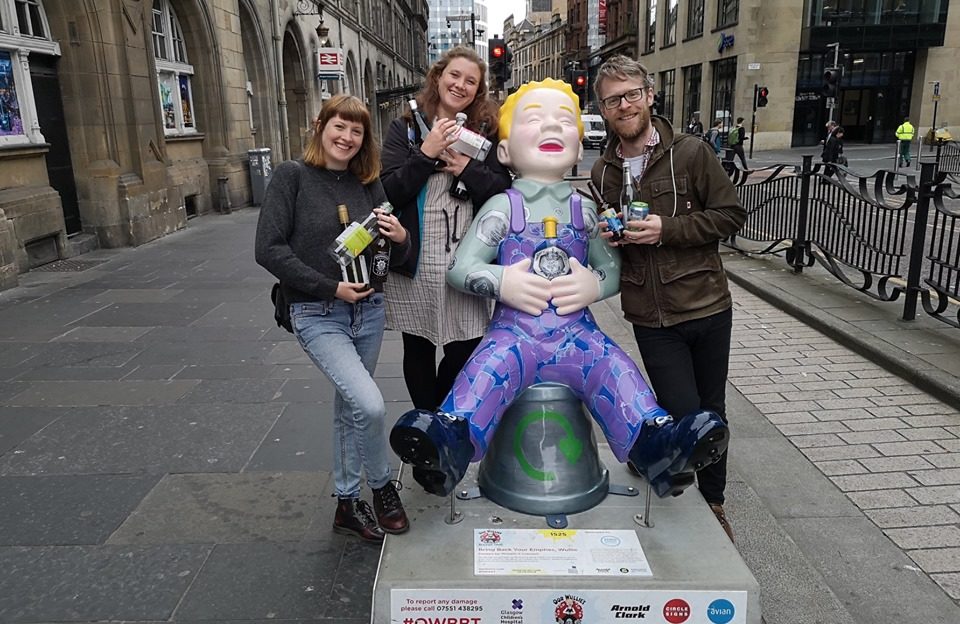 "Each year in Scotland, we use nearly 2 billion drinks bottles and cans – jings!"
We are delighted to have the support of Zero Waste Scotland, our Community and Farewell Weekend Sponsor.
Their sculpture – Bring Back Your Empties Wullie – is inspired by Scotland's forthcoming Deposit Return Scheme, in which customers will pay a 20p deposit and get it back when they return their plastic bottle, glass bottle or can for recycling.
Scotland's deposit return scheme will improve recycling rates, increase the quality of recycling materials, and significantly reduce litter.
"Zero Waste Scotland is proud to be part of Oor Wullie's Big Bucket Trail. The trail has really captured the public's imagination and will raise vital funds for a fantastic cause.
"Our sculpture is helping to spread the word about Scotland's forthcoming Deposit Return Scheme. Each year in Scotland, we use nearly 2 billion drinks bottles and cans – jings! Under the scheme, shoppers will pay 20p and get it back when they return their bottle or can for recycling. It will be an easy way to do something good for the planet."
– Jill Farrell, Chief Operating Officer, Zero Waste Scotland