Michty, me, it's Communities Week!
---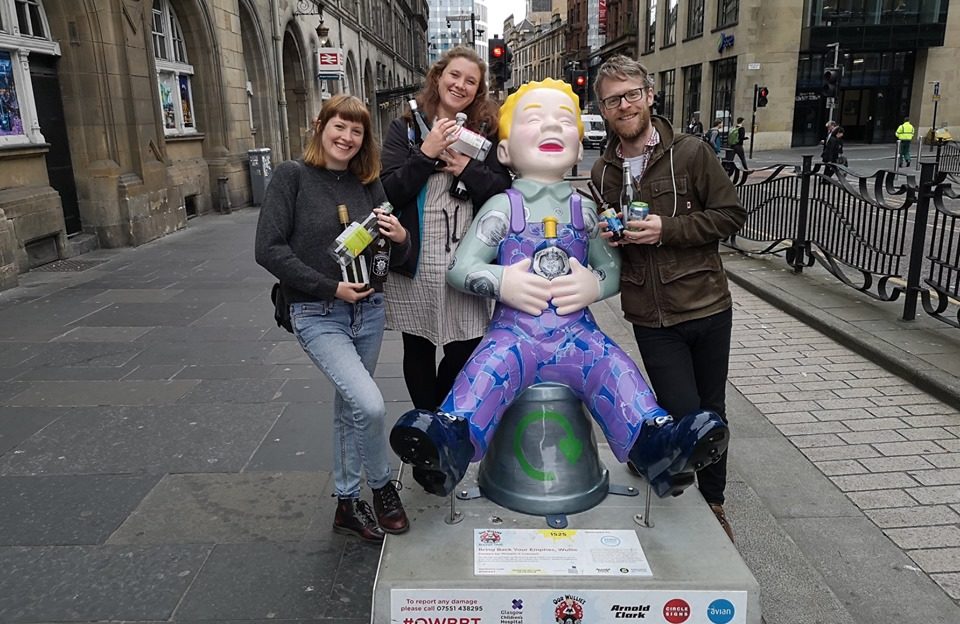 Michty, me, it's Communities Week! Time to celebrate oor local communities enjoying Oor Wullie's BIG Bucket Trail.
Have you spotted 'Bring Back Your Empties Wullie' yet on Glasgow's Hope Street? Oor Wullie has gathered up his empties and is heading to the shop to return them and collect his 20p pieces.
We're delighted to have Zero Waste Scotland as our official Communities Sponsor for the trail and all week they'll be highlighting great examples of community action from around Scotland, that help us live a more waste-free life!
The design was created by the talented Michelleccranwell, celebrating Scotland's forthcoming Deposit Return Scheme for drinks, cans and bottles.
Oor Wullie is excited about the new scheme, which seeks to reduce litter and help protect our planet.