Oor Sherlock Holmes gets a special visit!
---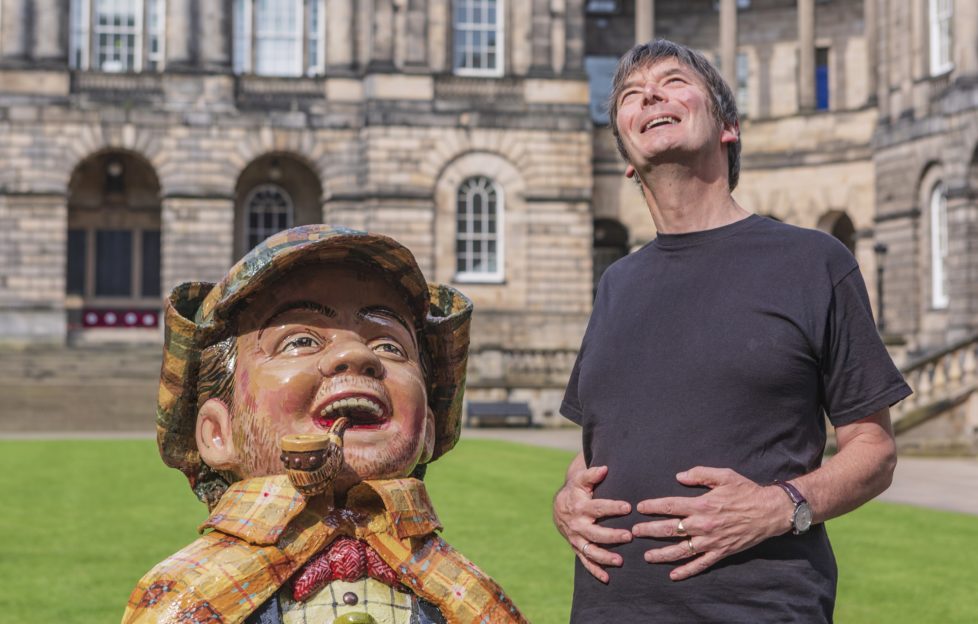 Ian Rankin 30th July 2019 www.davecullenphotography.co.uk © Dave Cullen Photography 2019
This week we are celebrating Art, Music and Culture week on the trail and Oor Sherlock Holmes had a special visitor!
Best-Seller Ian Rankin came along and signed Oor Sherlock!
Oor Sherlock Holmes is a collaboration between Ian Rankin and Edinburgh based artist Chris Rutterford which pays tribute to one of Edinburgh's most celebrated writers, Arthur Conan Doyle. Wullie has been transformed into his most famous and iconic character, Sherlock Holmes.
Oor Sherlock Holmes is sponsored by The University of Edinburgh can be found at the historic quad of the Edinburgh University's Old College.