Christopher's Challenge
---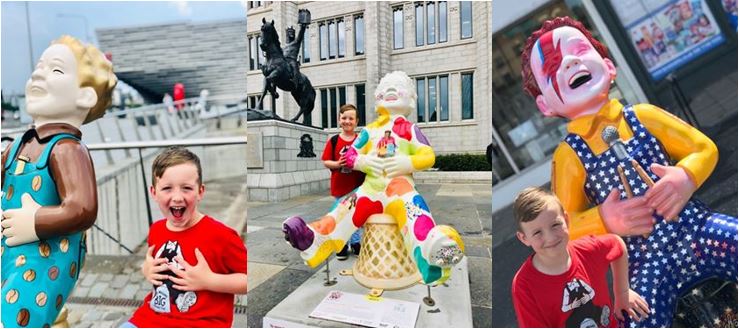 Seven-Year-old Christopher set himself a challenge this summer to travel around the five cities of the trail and find all 508 Oor Wullie sculptures !
Christopher has already raised over £500!
He has found an incredible 460 sculptures so far and hopes to complete the trail very soon.
Christopher has covered many miles on his Oor Wullie hunt but decided that he needed more of a challenge and so he will be walking another 10k round Glasgow's west end when he joins Glasgow Children's Hospital Charity at Oor Wullie's BIG Walk tomorrow.