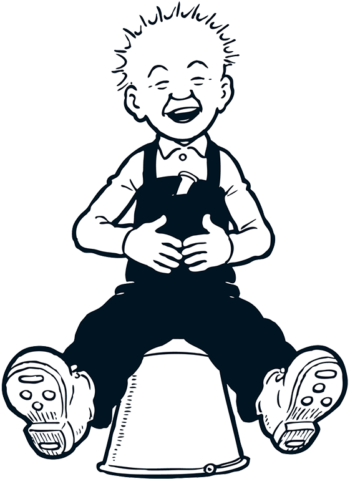 Oor Wullie Superfan - you've visited four trails!
Michty! You have visited 4 of the 5 Oor Wullie's BIG Bucket Trail cities I hope you've been haein' braw fun! Please gies a shout at hello@oorwullie.com and tell us all about your adventures.
You could be the lucky winner of an Oor Wullie and You – Personalised Print or Canvas courtesy of DC Thomson Media.
They have teamed up with a renowned cartoonist, Steve Bright, and are delighted to offer Oor Wullie Superfans a unique chance to become part of the Oor Wullie family – on a print or canvas.
See more about the amazing prize at www.dcthomsonshop.co.uk/oorwullie
If you're a winner we'll need you to send us a photograph of you, your friend or relative, and we will ask the artist to draw your caricature, which will be placed in an Oor Wullie scene!
Fill in the form below (with the email you used to sign into the app) before midnight 1st September 2019 for your chance to win.
Enter the competition to win