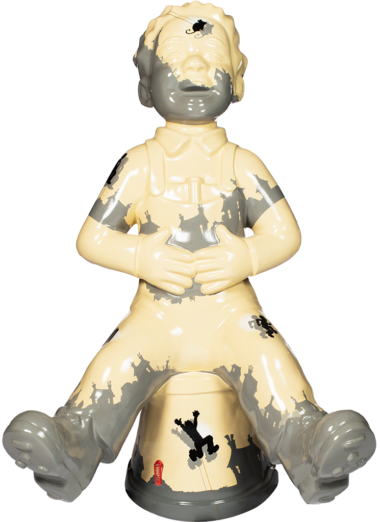 A Shadow of His Former Self
Shadow puppets are considered the oldest form of puppetry in the world but have been given a contemporary twist in this design, transporting the concept from ancient East Asia to modern East Scotland! This design for the OWBBT expands on the style of some recent shadow puppet paintings by the artist.
Find Me
Artist
Gail Stirling Robertson
Gail's work has been described as quirky and whimsical, and in an art world that can be stuffy and snobbish, she believes that there is ample room for a lighter hearted approach. She would like to think that her work makes the viewer smile.