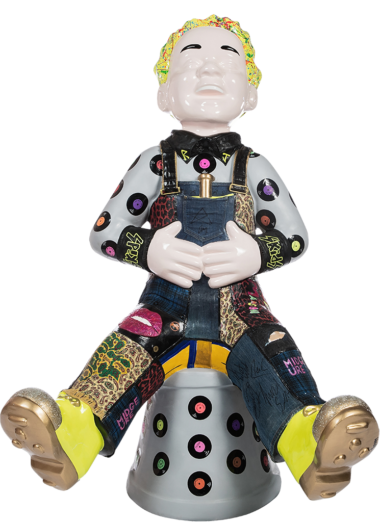 Aff Yir Rocker
Aff Yir Rocker celebrates Scottish music while highlighting the importance of recycling. Wullie wears patchwork dungarees made from fabrics donated by Scottish musical talents such as Davy Henderson, Fish, Midge Ure, Richard Jobson, The Wendy's, Wet Wet Wet, Hue and Cry and Red Sky July, Shirley Manson, Jim Kerr, KT Tunstall and Lewis Capaldi.
Find Me
Artist
Wendy Helliwell
Wendy Helliwell is a Mixed Media artist working with recycled materials from her studio in Edinburgh. Self-taught Wendy went on to study at Edinburgh College of Art. She has gone on to exhibit worldwide since, being best known for her 'Vogue Lips' and 'Quirky Queues'.
Sponsored By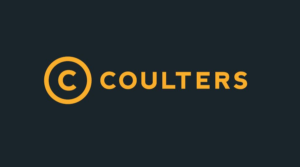 We are a solicitor estate agency who do things differently by doing it right. At Coulters we offer you a personal service, a more rewarding service when buying or selling your house. No talking to someone new every time you call. With our staff largely from Edinburgh and the surrounding area, and one of our offices located in Marchmont just behind the Sick Kids we are all aware first hand of the work that the Sick Kids has done and will continue to do. ECHC's work in assisting these kids to keep being kids even in the most difficult of circumstance is immeasurable. We have such admiration for what the charity achieves any small amount of assistance we can give is a bonus.