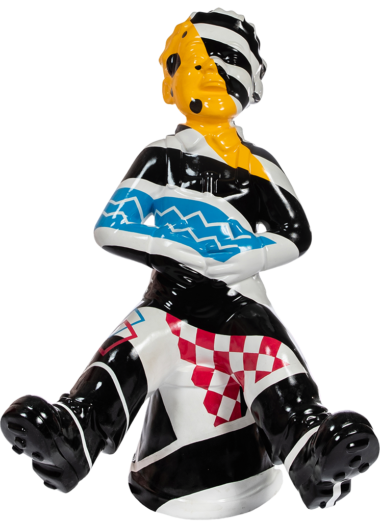 Bobby Dazzler
Dazzle Ships were a family of ship camouflage used extensively in World War I. It consisted of complex patterns of geometric shapes in contrasting colours, interrupting and intersecting each other. The design of these ships are a combination of working-class shipbuilding and creative ingenuity. They are a perfect metaphor for the district of Leith.
Find Me
Artist
Scott Dawson and Rachel Miller
Scott Dawson is a Junior Designer at The Leith Agency in Edinburgh. Rachel E Millar is a signwriter and lettering artist based in Glasgow, Scotland. She specialises in designing and painting lettering by hand – large or small, interior or exterior, on shop fronts, on walls and almost any other surface.
Sponsored By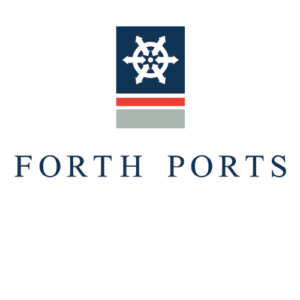 Forth Ports Limited owns and operates eight commercial ports in the UK – Tilbury on the Thames, Dundee on the Firth of Tay and six on the Firth of Forth – Leith, Grangemouth, Rosyth, Methil, Burntisland and Kirkcaldy. Within and around the Firths of Forth and Tay, Forth Ports manages and operates an area of 280 square miles of navigable waters, including two specialised marine terminals for oil and gas export and provides other marine services, such as towage and conservancy.