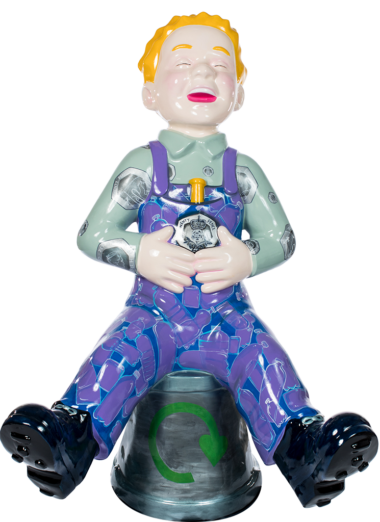 Bring Back Your Empties, Wullie
Oor Wullie has gathered up his empties and is heading to the shop to return them and collect his 20p pieces. Bring Back Your Empties, Wullie is inspired by Scotland's forthcoming Deposit Return Scheme.
Find Me
Artist
Michelle C Cranwell
Michelle is a mixed media artist based in Glasgow. Her commitment to the environment is demonstrated in the materials she uses to produce her work; making her own paper and re-purposing materials to create her illustrations and cards. Michelle also creates detailed drawings predominantly using pen and ink. Her flexible artistic skill set lends itself to a dynamic range of creative projects. She has a keen interest in using art to connect people and create a sense of community.