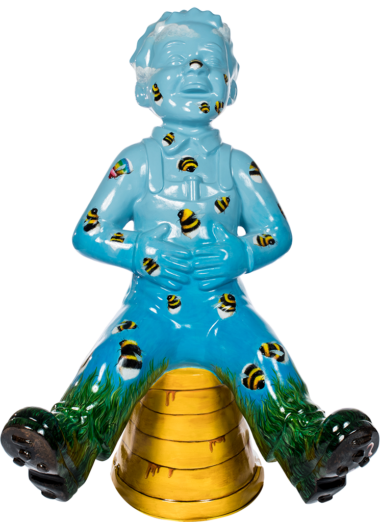 Buzzin'
Buzzin' highlights how important bee conservation is to the survival of our planet. The fun design sees Oor Wullie's shoes covered in dirt, green grass merging up into blue skies with Oor Wullie's head in the clouds. A few multi-coloured bees add to the fun.
Find Me
Artist
Bronwyn Gilgallon
Bronwyn Gilgallon is a young artist from Glasgow. Born with a language and communication disorder, Bronwyn couldn't hear or speak until the age of six. Her way of communicating was through drawing, which is how she discovered her talent. Bronwyn's style is colours, cartoons, a touch of manga, fantasy, pet portraits and anything Scottish. Bronwyn and her art regularly feature on BBC The Social.
Sponsored By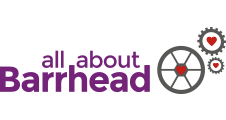 Working alongside all 150 local Barrhead businesses, All About Barrhead are focused on making the town a more positive place to live, work, shop and visit - and what better way to help achieve this goal than by bringing one of Scotland's most colourful characters to live in the town for a few months - whilst also helping Glasgow Children's Hospital Charity achieve their goals too!