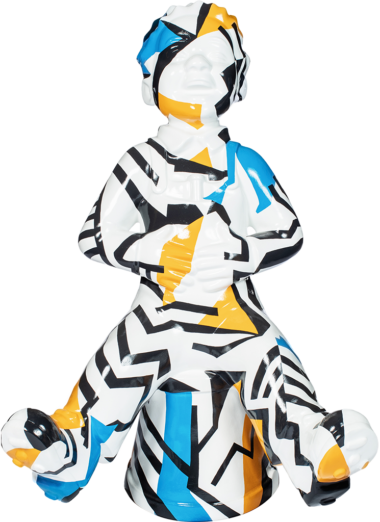 Dazzle Wullie
Dazzle Wullie's bold, geometric patterns are inspired by the Dazzle Ship camouflage used throughout World War One. Also known as ʻRazzle Dazzle', the contrasting colours and disruptive shapes were designed to confuse enemy vessels by flattening out the distinctive features, distorting the shape and direction of the ship.
Find Me
Artist
Islay Spalding
Islay Spalding is a Dundee-based jewellery designer/maker whose aim is to create unique pieces that are unusual and distinctive yet practical and pleasing to wear. She believes in quality craftsmanship and meaningful design and specialises in bespoke commissions for kilt pins and contemporary jewellery. As a night owl artist she likes stripes and triangles, high contrast colours and is a lover of the black outline.
Sponsored By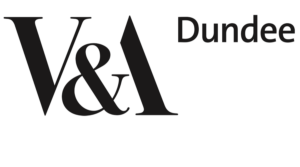 An international centre of design, V&A Dundee presents the brilliance of Scottish creativity and the best of design from around the world. The first ever dedicated design museum in Scotland and the only other V&A museum anywhere in the world outside London, V&A Dundee provides a place of inspiration, discovery and learning through its mission to enrich lives through design.