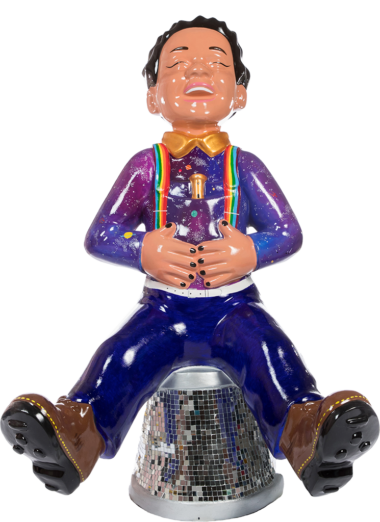 Eye to the Telescope
Scottish singer-songwriter and musician KT Tunstall has collaborated with Edinburgh based artist Alison Soye to imagine Oor Wullie in one of her own signature outfits. Wullie is ready to make music and have a good time as he sits on top of his disco ball.
Find Me
Artist
Alison Soye
Alison is a freelance illustrator living in Edinburgh. She Her recent work includes Maggie's Mittens and Maggie's Monsters, commissioned artwork, window design and murals and developing her own prints and card range for online sales. Childhood picture books, nature and travel inform and inspire Alison's artwork.
Sponsored By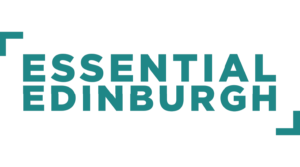 Essential Edinburgh's vision is to ensure that Edinburgh city centre excels as a place to work, a place to do business, a place to shop and a place to visit.  Working closely with our over 600 members we maintain a determined focus on supporting city centre business to increase customer numbers and revenue;  ensure the delivery of world-class environmental services within the city centre; proactively market Edinburgh city centre as a world-class business, retail and tourism destination and facilitate collaborative and productive relationships between city centre businesses and all city partners. "Essential Edinburgh are delighted to support the Oor Wullie's Big Bucket Trail and Edinburgh Children's Hospital Charity.  The ECHC is a charity close to Edinburgh's heart as it delivers amazing support to families throughout the city and has touched the vast majority of the city's population.  The trail will showcase one of Scotland's favourite sons and will be a great attraction over the summer months for the city's residents and visitors to enjoy.  We are delighted to be working closely with ECHC to host the exhibition weekend in September and welcome all the sculptures to St Andrew Square Garden. "