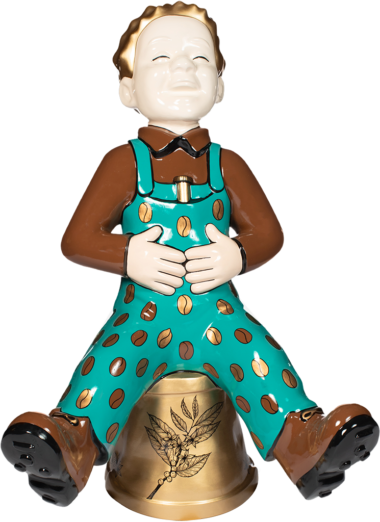 Full O Beans
Wullie is well known for being full o beans! This sculpture is inspired by Suzanne's studio and the local Dundee coffee merchants. The windows were open one day and the aromas of freshly roasting coffee flooded the studio, which is made up of the same palette of colours. Copper coffee beans cover his Marrs Green dungarees, whilst the coffee plant illustrations covering his bucket echo the history of the mills and those who still use them today; like coffee merchants and artists.
Find Me
Artist
WhimSicAL LusH - Suzanne Scott
Suzanne Scott is a Dundee-based artist and illustrator working under the name WhimSicAL LusH. She creates unique, quirky illustrations that feature on ranges of prints, stationery, homeware and more. Working with businesses both large and small she helps them tell their stories too, via illustration. Suzanne secured prominence as a public artists with Dundee's Discovery Walk (in Dundee's new waterfront) and has been part of several public art trails, including the first Oor Wullie's Bucket Trail, where she was both art co-ordinator and an artist. Over the last few years Suzanne has raised approximately £116,000 for charity with her illustration work and been part od charity teams helping to raise £1,423,000!
Sponsored By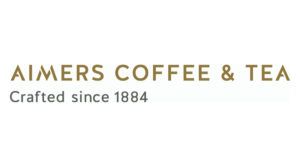 Aimers Coffee & Tea has been supplying coffee and tea for over 135 years and has a staff of 26. They source coffee and tea from all over the world, which is roasted, processed, packaged and deliver to their own label wholesalers, systems businesses and vending operators all over the UK and northern Europe.