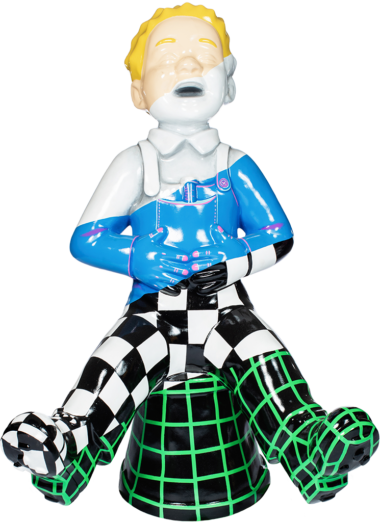 Game Art Wullie
Graphics in games have come a long way, but you might not know how many stages go into creating a object. This sculpture shows a range of elements used to create 3D objects for modern video games. Each layer, from bottom to top, is as follows: Wireframe (3D squares which make up the model), UV checker (shows areas of the texture are a similar size when laid flat), Normal Map (adds height details), Ambient Occlusion (shading areas close to other areas), Colour (the base colour). All these elements are blended together to create the final in-game image.
Find Me
Artist
Alastair Low
Alastair is a games artist working in Dundee at Ninja Kiwi. He has been making video games since he was in primary school. He has struggled with dyslexia from a very early age. He likes to share his knowledge in making things with others at the local makerspace. He always has a variety of different maker projects at any one time from popup books to instruments to video games.
Sponsored By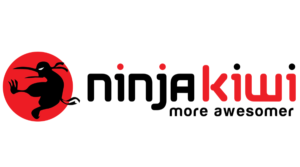 Ninja Kiwi is an independent game development and publishing studio with offices in Dundee, Scotland and Auckland, New Zealand. With over 100 million downloads worldwide, they employ over 60 staff. They are creators of the hit game franchises Bloons Tower Defence, Bloons TD Battles and SAS Zombie Assault.