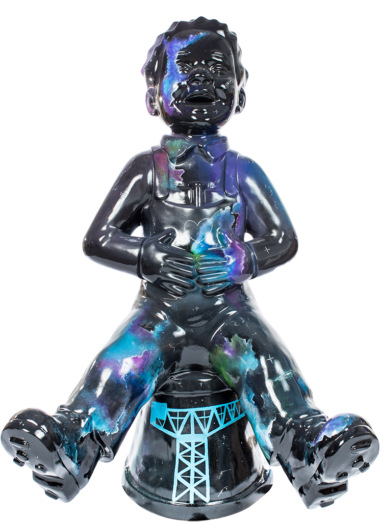 Glasgow Galaxy
Glasgow Galaxy uses the Glasgow night sky as the inspiration for the design. You can see 'I Love Glasgow' written in the stars, just above the iconic Finnieston Crane.
Find Me
Artist
Chrisse MacGregor
Chrisse is professional tattoo artist based in Glasgow who has a passion for art. She often uses space and galaxies as inspiration for her artwork in tattoos and other forms of print work.
Sponsored By

The Reid-Timoney Charitable Foundation (RTCF) was established by Steve and Alison Timoney to assist various charities focused primarily on supporting the treatment and care of children with chronic health and social issues. A main focus of the RTCF is the funding of initiatives and equipment for Glasgow Children's Hospital to ensure the best level of care is available. The ultimate aim is to make a significant difference to the lives of people who need to be supported through their most challenging times.