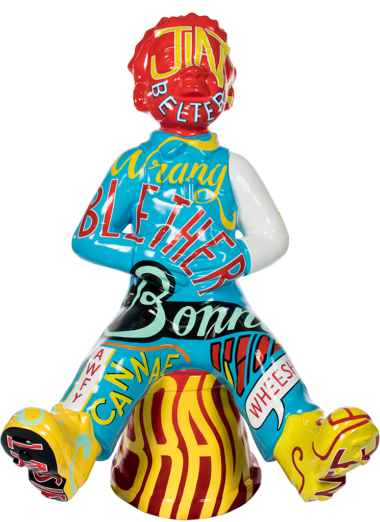 Jings
Jings sees Oor Wullie covered in well-known Scottish colloquial expressions and words used not only by Oor Wullie but by people across Scotland. A variety of typographies in different styles and colours wrap around Oor Wullie and his bucket in a dynamic and playful way.
Find Me
Artist
Leah Pendleton
Leah Pendleton is a York-based artist. She studied Fine Art in Edinburgh before moving back to Yorkshire where she began her sign writing and graphic arts business. She creates blackboard signs, illustrations and murals for shops, breweries, bars, restaurants and street food outlets. Playful, cartoon-style illustration, fun lettering, bright colours and clean lines distinguish her work.
Sponsored By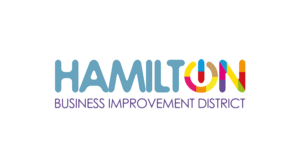 Hamilton Business Improvement District (BID) is a defined area within Hamilton town centre where businesses have voted to invest collectively in local improvements to enhance their trading environment. The BID organises events and offers services to support the business community in the town. Having worked with Glasgow Children's Hospital Charity in 2017 on the BIG Stampede, we are delighted to support Oor Wullie's BIG Bucket Trail - an exciting project promoting creativity, innovation and engagement within the arts.