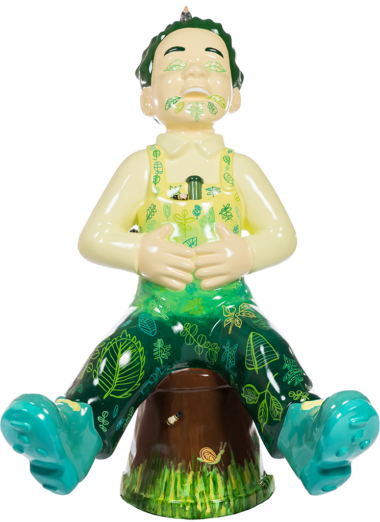 Let's Leaf Our Trees to Grow
The figure is painted in graduated shades of green with a range of leaf designs all drawn by different members of the Garvald community. The environment is a very important issue to Garvald's members who treasure our green spaces and trees in the city.
Find Me
Artist
Garvald Artists
Sponsored By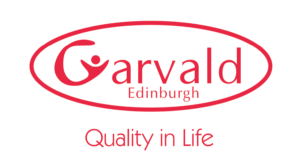 Garvald Edinburgh: Enabling adults with a Learning disability to develop their  art, craft, catering and gardening skills through working as part of a creative community. Garvald Edinburgh is a Scottish Charity offering creative opportunities and support for people with learning disabilities. We are inspired by the ideas of the educator and philosopher, Rudolf Steiner and have been operating in Edinburgh since 1969. Currently in our 50th year we provide opportunities and support for 240 people adults in Edinburgh and Midlothian. We create a safe, supportive environment where every person can learn skills and contribute to the community in a way that is right for them. Our Exhibition Programme showcases the diversity of high quality art, textiles, glass, jewellery, ceramics and woodwork being made by the Garvald members and our organic Bakery and Confectionary workshops supply local shops. Our Tools for Self Reliance members restore sewing machines and tools which provide people with the equipment to set up their own businesses in Malawi and our Puppetry and Drama groups perform shows in the public sphere.