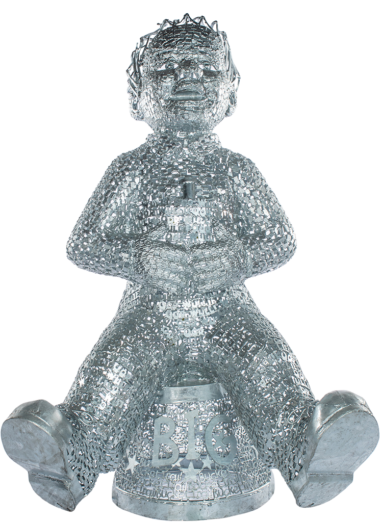 Metal Oor Wullie
Metal Oor Wullie has been forged with 450 'Oor Wullie' steel stencils, 200 'Bucket Trail' steel stencils and 2,000 pieces of rectangular steel, which have been welded together to recreate the iconic features of Oor Wullie. The light inside the sculpture projects Oor Wullie across the area, like a shining beacon of support for Glasgow Children's Hospital Charity.
Find Me
Artist
Jason Paterson
JP Fabrication and Design was founded by Jason Paul Paterson in 2001. At the age of 15 Jason served his time as an apprentice artistic black smith. After 9 years of working in this trade he went on to mange the company for a further 3 years. After this time Jason went on to work with a company of artists (Scott Associates Sculpture and Design) including Andy Scott who is the artist who created the amazing Kelpies in Falkirk Scotland. Jason worked here for 3 years gaining further skills from Andy Scott and the other artist who worked at Scott Associates learning how to create develop and design his own work. Learning the skills of developing creating and designing his own work Jason went on to start JP Fabrication and Design and now Jason creates his own sculptures and other types of work as shown on the website all across the globe, including the famous 'Big G' sculpture created for the 2014 Glasgow Commonwealth Games.
Sponsored By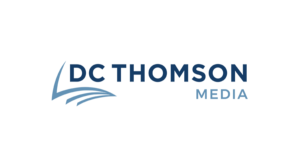 DC Thomson Media is the home of Oor Wullie. One of the leading media creators in the UK, the company is headquartered in Dundee with offices in Glasgow, London, and across the UK. They publish newspapers including the Sunday Post, as well as a number of magazines and comics. DC Thomson Media has an extensive e-commerce and events portfolio alongside interests in gaming and radio.