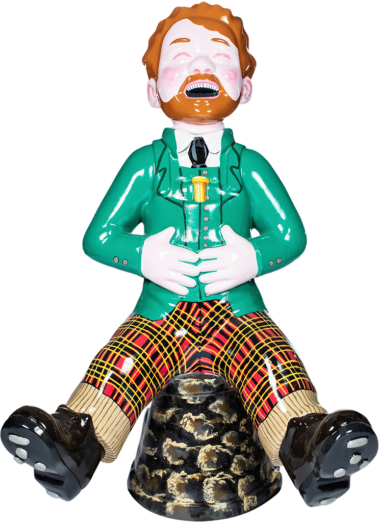 Munro Wullie
Siobhan has used a mix of carefully chosen acrylics to capture the colours of the traditional Victorian-era clothes Sir Hugh Munro might have worn when compiling his now world famous list of Scottish mountains. The tartan Siobhan has used for Wullie's trousers is 'Munro tartan'.
Find Me
Artist
Siobhan Lynagh
A lover of drawing and painting from an early age, Siobhan lives and works in the Angus area. Influenced by a keen interest in local history and her enthusiasm for the great outdoors, Siobhan has used her skill with acrylic paints to bring her 'Munro Wullie' character to life.
Sponsored By
Broughty Ferry Traders' Association
The Broughty Ferry Traders' Association was founded in the early 1900's to foster and promote trade and business, and to maintain and preserve, improve and increase the amenities of the area and the wellbeing and prosperity of its inhabitants. Around 100 local businesses are members of the Broughty Ferry Traders' Association and together they create a strong and united voice to safeguard the best interests of the business community.