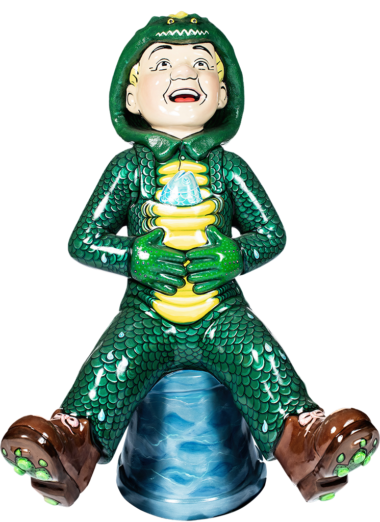 Nessie Wullie
Oor Wullie is dressed as the Loch Ness Monster, an iconic mythical creature from Scotland. Wullie is wearing a Nessie onesie, complete with spines, a tail, and a wee fish! After a paddle, Wullie is resting on his bucket, still dripping wet. He's laughing out loud after catching some fish in his pockets!
Find Me
Artist
Sally Adams
Former London prop-maker Sally, later studied art in Taunton, Norwich and Cambridge, and has been involved in many varied projects over the years. She has some public sited commissions in Norfolk; but in 2015, winning a Wild in Art design competition was the start of her sculpture trail work, and has completed twelve since. True to her sculptural roots, she often reshapes the figure to suit her design.
Sponsored By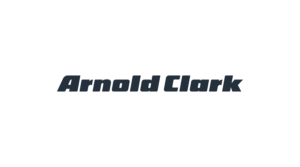 A wee bit like Oor Wullie, the Arnold Clark Group started from humble beginnings and has grown to become a household name. Since opening our first showroom in Glasgow's Park Road in 1954, we're now Europe's largest independently owned car retailer, selling over 300,000 cars a year. Jings, if that's no an awfy lot o' happy customers! And it's not just about selling cars. From servicing and parts to providing home insurance, training and fleet management, we provide the full motoring package. And it's all thanks to our 12,500 employees, every one of whom plays a valuable role in our continued success, which is founded on placing customer experience at the heart of every venture. We couldn't be prouder to be partnering with the famed Oor Wullie's BIG Bucket Trail this year, and we're so happy to have unveiled our very own statues!