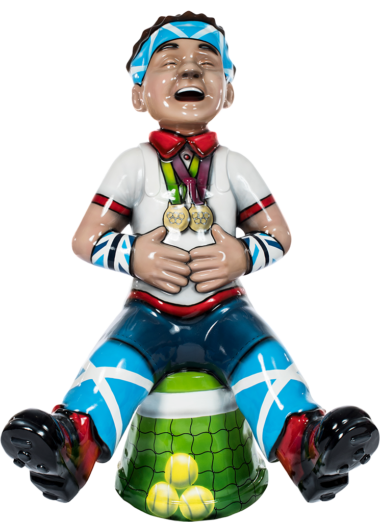 Oor Andy
Oor Andy is a synthesis of Oor Wullie and Scotland's most famous tennis player, Andy Murray. He wears the flags from his beloved home country on his legs and his prized Olympic medals around his neck. His racket is ready in his back pocket and the features on his bucket create a window into his natural habitat – a tennis court.
Find Me
Artist
Adam Pekr
Adam Pekr is a professional mural artist whose brush of choice is an airbrush. Whilst wall murals dominate Adam's work, you will find his art on many forms of media, from traditional canvases to bespoke suitcases - realism and detail are at the centre of his work.
Sponsored By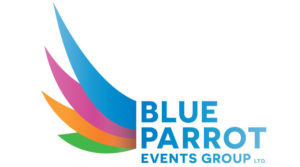 Blue Parrot Events Group Ltd brings together a collection of event brands owned and operated under Blue Parrot, which bring unrivalled event services through technology, creativity and innovation. The Group offers furniture and themed event products for hire through its Event Art Brand, Silent Auction technologies to the voluntary sector through its Bid In Scotland brand, and social engagement and digital experiences through its Social Jungle Brand.