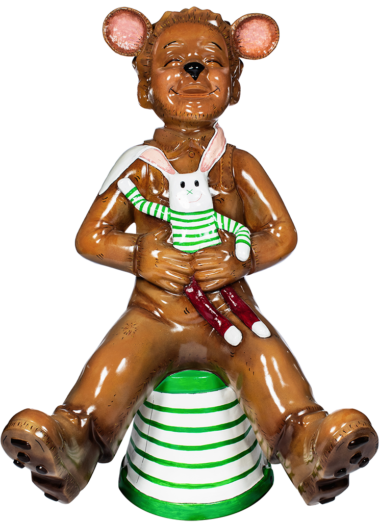 Oor Archie
Oor Archie is a joyful celebration of all the wonderful things that the The ARCHIE Foundation does so well. He is kicking his heels up, enjoying every moment, making the best of whatever comes his way, and holding his friend close. Oor Archie enjoys being hugged and also loves having his photo taken.
Find Me
Artist
Traci Moss
Oor Archie is a very cheerful teddy bear-Wullie who is holding his best bunny friend. Traci's design was inspired by the wonderful Archie Foundation logo which was created by Clare Mackie. Traci is a Sussex-based artist, happily working on all sorts of painting and sculpture commissions. Her colourful and tactile work is often inspired by the joyful and optimistic imaginations of children, along with the beautifully diverse cultures she experienced whist living and working in South Africa for ten years. Traci also creates textile based art, including a slightly bonkers range of life-sized soft sculptures known as Squishies.
Sponsored By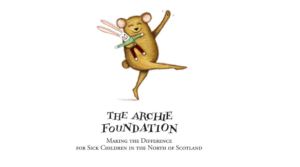 The ARCHIE Foundation is the official charity of Royal Aberdeen Children's Hospital. With your help, we buy specialist equipment, provide parent accommodation, create amazing hospital environments, enhance staff training, buy toys and electronics, provide specialist staff and support families with emergency funding.