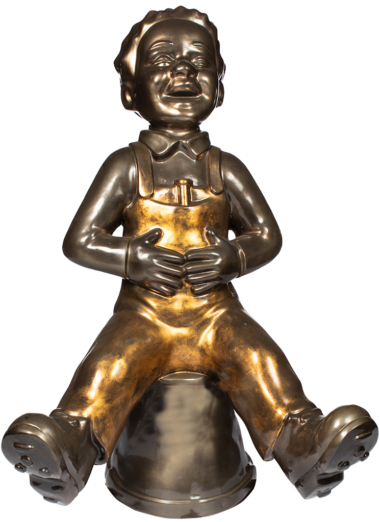 Oor Bronze Boy
Many famous figures in the world are cast in bronze to celebrate their lives forever. Oor Wullie is delighted that he now has his very own bronze sculpture too.
Find Me
Artist
Scott Stewart - Spray Factory
Sponsored By
ScotRail
Responsible for running over 2,500 trains per day and managing and maintaining over 350 stations, ScotRail are the 5th largest company in Scotland, comprising of more than 5,000 railway staff throughout the country. ScotRail place the needs of our passengers at the heart of everything we do. A huge transformation of our network is underway - with new faster trains, upgraded infrastructure and redeveloped stations - while running more services than ever before. Our ultimate aim is to build the best railway Scotland has ever had.