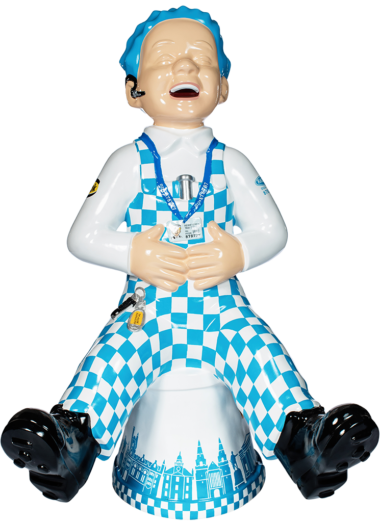 Oor Cabbie
Oor Cabbie is inspired by Rainbow City Taxis from Aberdeen. Wullie and his chums would always be messing about in his beloved cartie. He would surely have pretended to be a taxi driver at some point in his play.
Find Me
Artist
John Hunter Barrie
Originally from Dundee, John worked as a lettering-layout artist at D.C. Thomson on a huge variety of publications including The Beano, Dandy, Wizard, Hotspur, Victor, Jackie, and many more. He then moved to The Sunday Post newspaper. He designed Oor Bowie and A'body's Wullie for the 2016 Bucket Trail. After 38 years with DC Thomson, John decided to semi-retire and keeps busy working on art commissions and personal art projects.
Sponsored By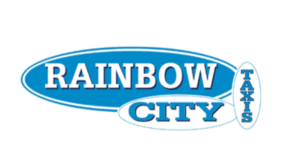 Rainbow City Taxis is Aberdeen's largest independently owned taxi company with close to 400 vehicles. The business was established in 1985 to serve the people and business community of Aberdeen. With a call centre in West Tullos Aberdeen employing 50 personnel, the service operates 24 hours a day, every day of the year, Rainbow City Taxis has an app - uBook - to book your taxi without making a call.