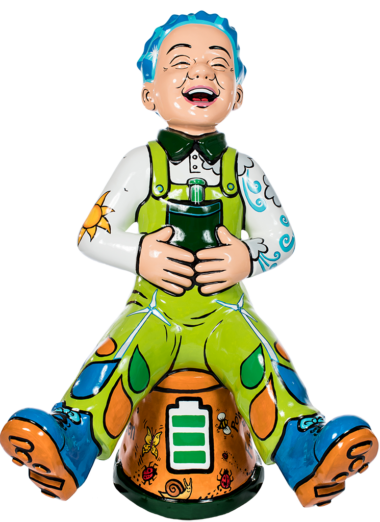 Oor Green Laddie
Oor Green Laddie reflects renewable energy and sustainability, and is empowering a 100% green generation. The coloured leaves on his overalls and features such as solar panels, batteries and wind turbines give a sense of green energy and a partnership with nature.
Find Me
Artist
Jenny Leonard
Jenny Leonard is a community driven commission artist working mainly on collaborative art projects that bring people together. She currently does live illustration at events and delivers creative art workshops for schools and businesses. She is based in London but will travel far and wide for the right projects and big blank walls! Jenny specialises in murals, live art events and site specific public art for the community. She currently exhibits painted sculptures on public art trails.
Sponsored By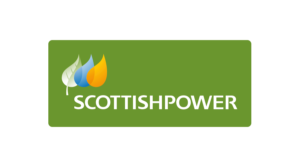 Scottish Power is part of the Iberdrola Group, one of the world's largest integrated utility companies and a world leader in wind energy.  They now only produce 100% green electricity - their focus is on wind energy, smart grids and driving the change to a cleaner, electric future and they're investing over £7m every working day to make this happen. They are committed to speeding up the transition to cleaner electric transport, improving air quality and over time, driving down bills. To deliver a better future, quicker for everyone.