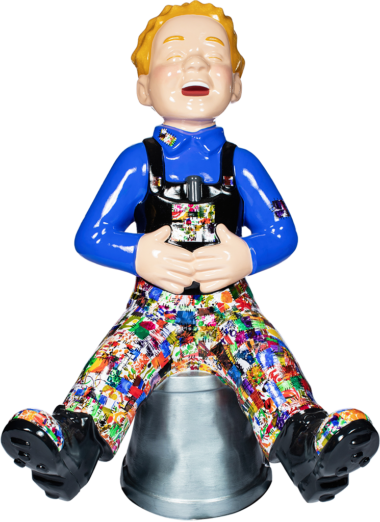 Oor Inclusive
The key aim of this project and its design is to promote the benefits of inclusion - intergenerational interaction; social activity and meaningful participation through the creative arts, including the many therapeutic and cognitive benefits this brings. There are references to our City of Dundee in the design by the use of print work used to create each individual patch. The sewing together of the patches in Oor Wullie's dungarees signifies each individual contribution being of value and coming together to create a whole. As one we stand strong, yet together we stand stronger.
Find Me
Artist
Gail Melville (That Girl Gail)
Gail Melville, a Design & Creativity graduate from Robert Gordon University, formed her brand That Girl Gail and has been exhibiting her art and music as such since. Melville reflects on life experiences in the work she creates. Relationships, nature, environment and spirituality play a key role in her work. Gail is an ambassador for holistic care and an active campaigner against the stigma surrounding ill mental health.
Sponsored By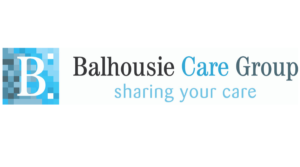 Balhousie care is an organisation based on people: residents, staff, relatives and partners. They strive to capture the true essence of person-centred care by recognising that people come first. Care is at the forefront of all that they do.