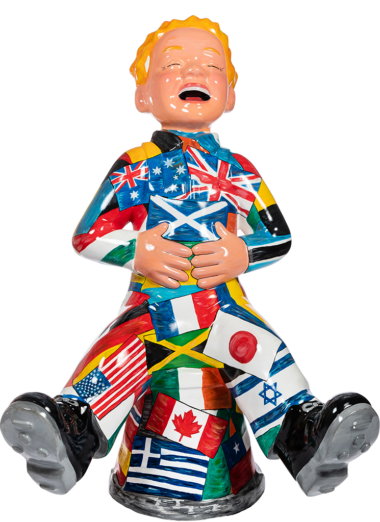 Oor Multicultural Wullie
Inspired by the growing ethnic diversity in Scotland and all of our wonderful international visitors, Wullie is covered in a selection of world flags. Each flag has been carefully painted by hand to create this colourful artwork.
Find Me
Artist
Lesley D Welsh
Lesley Welsh is a local artist and mother of two children. She has combined her passion for art with her love of teaching and, for 12 years, has shared this passion with the children she has taught. Through this piece of art, she hopes to promote the importance of nurturing tolerance and cultural appreciation whilst demonstrating to all the children she teaches that dreams can come true if you have the courage to pursue them!
Sponsored By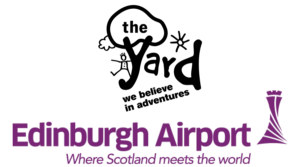 The Yard is an award-winning charity running adventure play services for disabled children, young people and their families. We offer creative, adventurous indoor and outdoor play experiences in a well-supported environment. Since 1986, set up by a group of parents, teachers and social workers who recognised the need for a safe place to play, our services have grown significantly, but retain our ethos of child-centred and -led play. Our flagship Edinburgh centre was refurbished by BBC DIY SOS in 2012; The Yard Dundee opened in 2015, followed by The Yard Fife in 2016. In 2018 we supported over 1,100 disabled children and young people and their families.