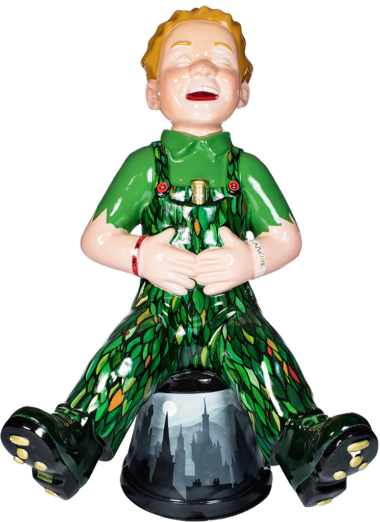 Oor Pete
Here we have Oor Wullie dressed as Peter Pan. His dungarees are made from leaves, like the original illustrations by Arthur Rackham. He has a back pocket to keep Tinkerbell and her magic safe. The other back pocket is for a slingshot with which he catapults wishes and dreams to anyone that needs them. In his bib pocket Oor Pete carries a telescope, to look to the future. Or is it to look for Captain Hook? You can see Peter flying through the night sky, over the rooftops, as children sleep and dream.
Find Me
Artist
Maureen Crosbie
Maureen Crosbie is an artist living and working in Kirriemuir. As a stained glass artist she trades as Gallus Glass, working on private and public commissions and regularly exhibiting around Scotland. As a mosaic artist, her public art work can be seen throughout Angus. Maureen was previously involved in the Dundee Penguin Parade.
Sponsored By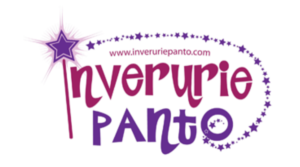 For over 30 years, the Inverurie Panto has been providing festive family fun in the Town Hall at the heart of Inverurie and this year's production of Peter Pan will be no different. Join them on a magical flight to Neverland, second to the right and straight on till morning, in the spellbinding Pantomime Peter Pan. This magical adventure will be packed full of local humour, fantastic songs and spectacular effects.