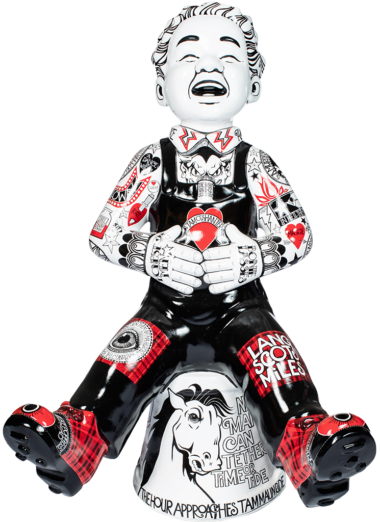 Oor Rabbie Rides Again
Here Oor Wullie becomes the Scottish legend Tam O' Shanter. Dressed in his tartan dungarees, Tam is covered in patches which use words and images from the poem by Robert Burns. He is seen here riding on his bucket with the head of his trusty mare Maggie at the front and the face of his 'sulky sullen' wife Kate at the rear. The character of Tam himself - being a cheeky, cheery, trusty scoundrel with a romantic soul and a wee bit of the devil about him - is not so different from that of Oor Dundee heartthrob.
Find Me
Artist
Susan McGill
Susan McGill is a ceramic artist and designer who works from her home in Fife. Her hand painted black and white designs are influenced by family life, tradition, nostalgia and her love of the Scots language. Susan's work is both functional and decorative so it can carry Scottish verse to the kitchen table at the heart of the family.
Sponsored By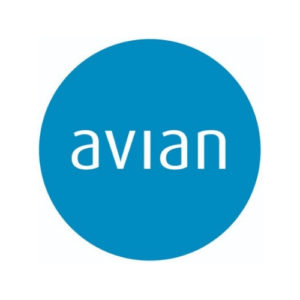 Avian is one of Scotland's leading brand and graphic design consultancies. They make brands stand out – look, sound, even taste a little different. Avian's work encompasses the entire suite of design disciplines – from brand identity to literature development, packaging, advertising, film and exhibition design. They have an impressive client list and work with some of Scotland's leading companies and organisations.