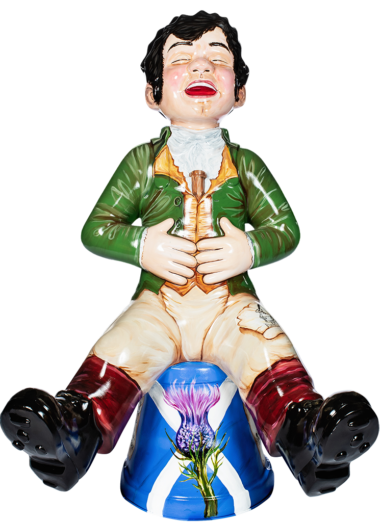 Oor Rabbie
"Scotland's very own bard is my inspiration behind my BIG Bucket trail design. I thought Robert Burns would be an ideal candidate for a Oor Wullie makeover. Two iconic Scottish characters celebrating Scotland's rich culture and creativity. Oor Rabbie incorporates some symbolism of Burns' poetry and the iconic Haggis and Tatties associated with Burns night."
Find Me
Artist
Lee O'Brien
Lee O'Brien is a Liverpool artist and teacher, he has helped raise over £75000 for various charities through sculpture trails. He previously created work for Maggie's Penguins Parade and the Oor Wullie Bucket trail, including Wullie the Menace and Wizard Wullie.
Sponsored By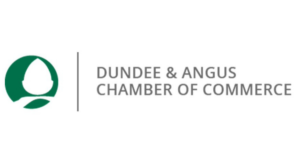 Dundee & Angus Chamber of Commerce (DACC) are the leading business membership organisation in the region and part of the worldwide long-established Chamber of Commerce brand. They have over 750 business members who between them employ over 50,000 people. They work hard to help provide members with the business connections and opportunities they need to flourish.