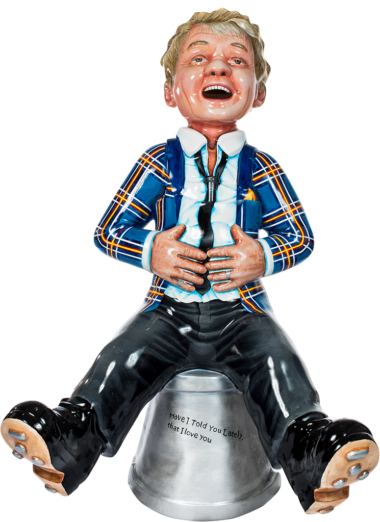 Oor Rod
The world knows Rod Stewart to be a man of many facets: the rock star; the songwriter; the father of eight; the full-time curator of one of history's most famous haircuts; the tireless Scottish football fan and the football player. Complete with his tartan jacket, signature hairstyle and his most famous song lyrics around the bucket, Oor Rod pays tribute to one of the country's best selling music artists of all time.
Find Me
Artist
Graham Farquhar
Graham studied Graphic Design / Illustration at Glasgow School of Art in the late '70s before going into the teaching profession in the '80s. Although Graham has been teaching for over thirty years, he has been able to produce a variety of artwork ranging from portrait commissions through to miniature sculptures for family and friends. Lately Graham has enjoyed the challenge of working more in 3-D work, using a variety of media and producing props for school and public productions. He currently teaches art at Kingspark School in Dundee.
Sponsored By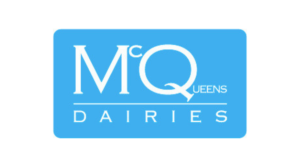 McQueens Dairies are a family dairy delivering milk to your door just like the old days.  McQueens Dairies are a third-generation family firm and they started their first milk round back in 1995. Their aim was to update the traditional doorstep delivery which disappeared due to the rise of supermarket shopping. With consumer's concerns over plastic waste, the traditional glass reusable milk bottles are now their most popular, keeping traditions alive in 2019. McQueens Dairies are extremely proud to support Oor Wullie's Big Bucket Trail and the Children's Hospitals Charity.