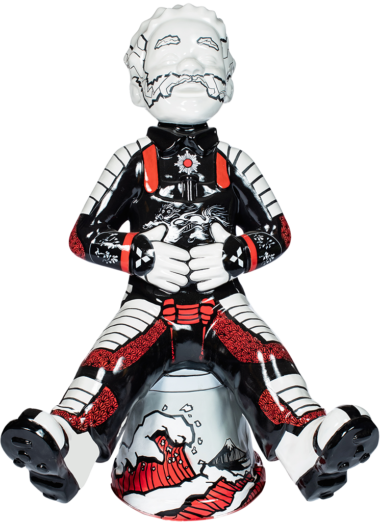 Oor Scottish Samurai
Oor Scottish Samurai focuses on celebrating the legacy of The Aberdonian Samurai - Fraserburgh-born Thomas Blake Glover. Upon leaving Aberdeen in 1859, Glover ventured over to Japan and went on to initiate tea and silk trade, introduce beer brewing and help found the Mitsubishi corporation. In recognition of these cultural achievements, he was awarded the Order of the Rising Sun in 1908.
Find Me
Artist
Chris Bissett - Jetpack Dinosaur
Aberdeen based artist Chris Bissett aka Jetpack Dinosaur focuses on reconnecting with our natural surroundings, offering quiet moments of reflection away from the busy world of accelerationism and enjoying a slower pace of life, drawing heavily from Japanese influences. The strict palette of black, white and red is partly due to being colour-blind, as well as coming from their fondness of technical drawing.
Sponsored By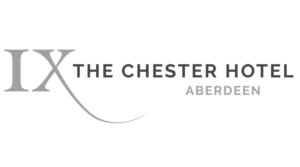 The Chester Hotel is delighted to be part of the Oor Wullie's BIG bucket trail. Set in the heart of Aberdeen's fashionable west end, The Chester Hotel has luxurious bedrooms and suites for a blissful night's sleep. Enjoy fine dining in our stylish IX Restaurant, seclude yourself in our private dining rooms, revel in the lively sophistication of our IX Bar or celebrate in our fantastic Granite Suite.