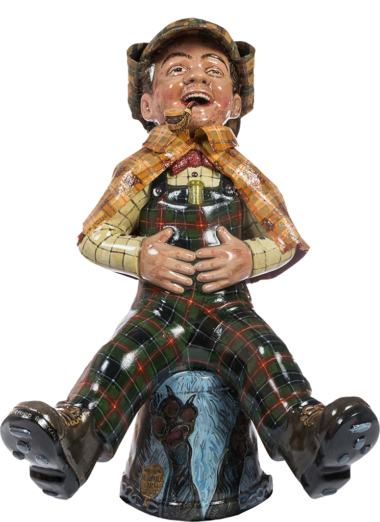 Oor Sherlock Holmes
Scottish crime fiction writer Ian Rankin and Edinburgh based artist Chris Rutterford have collaborated together to pay tribute to one of Edinburgh's most celebrated writers, Arthur Conan Doyle. Wullie has been transformed into his most famous and iconic character Sherlock Holmes, complete with deer-stalker hat, cape and pipe.
Find Me
Artist
Chris Rutterford
Chris is an an enthusiastically-bearded Scottish artist and muralist who has been working in the art industry for twenty years. His work is typically immediate, vibrant, dynamic and full of life.
Sponsored By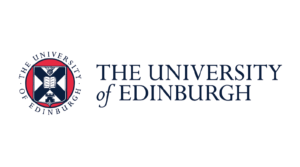 The University of Edinburgh is a global university, rooted in Scotland. It is globally recognised for its research, development and innovation and has provided world-class teaching to students for more than 425 years. The sculpture [will be/is situated in the historic quad of the Old College,] designed by two of Scotland's most important Scottish architects, Robert Adam and William Playfair. The University of Edinburgh is proud to sponsor the Oor Wullie Bucket Trail and give our staff, students and visitors an opportunity to support a local charity in a fun and nostalgic way. Throughout its history, the University has had strong ties to the Edinburgh Children's Hospital, working to develop the field of paediatrics and training students in this discipline. Every donation made will go directly to the Edinburgh Children's Hospital Charity, helping local young people be children first and patients second.