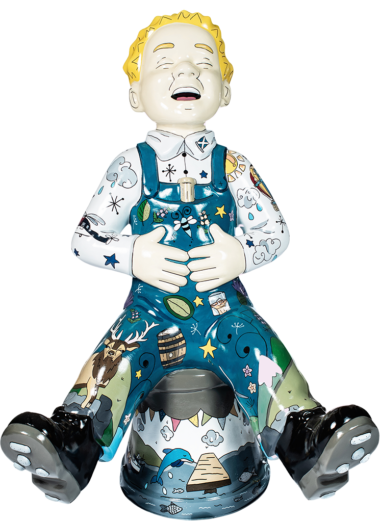 Oor Shire, Your Shire, Aberdeenshire
Clare's design depicts the city of Aberdeen and Aberdeenshire through a collage of individual illustrations. From unspoilt beaches to rugged mountainous terrain, the bustling city to the remote uplands. Local Industry, wildlife and history all feature in this unique canvas of Oor Wullie. His bucket is the sea and coastal areas, his dungarees contain the land, mountains, architecture and wildlife and his shirt the sky. Aberdeenshire is one of the most beautiful and vast areas of Scotland and this artwork is dedicated to the difference that only a few miles can make.
Find Me
Artist
Clare Terris - Blue Wasp Creative
Clare Terris (n. Maynard) is a popular local artist/illustrator based in Newburgh, Aberdeenshire. After graduating from Edinburgh College of Art in 2005, she set up the illustration project 'Blue Wasp Creative'. Her light artwork utilises crisp, clean line drawings using traditional and digital media. Through themes of happiness and innocence; Clare hopes her art makes people detach momentarily from modernity and appreciate the beauty and calm that surrounds us all.
Sponsored By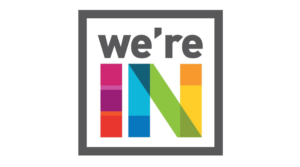 Inverurie BID is a united, loud, effective voice promoting and representing Inverurie Town Centre businesses, large and small in the fastest growing Town in Scotland. We represent over 200 businesses and strive to keep Inverurie at the forefront of Aberdeenshire Towns as a desirable place to work, live, play and do business in.