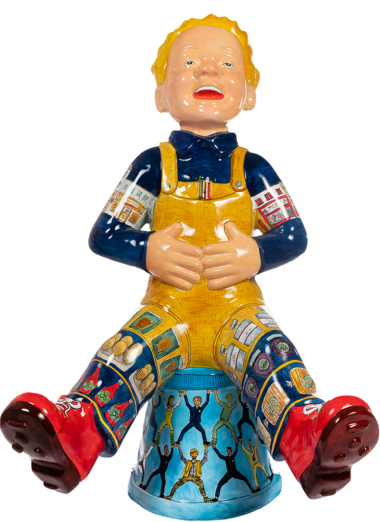 Oor Shopkeeper Wullie
The high streets of Scotland have been an important part of our towns and cities for many generations. They are meeting places and where we come to purchase our food, clothes and maybe something special. This sculpture celebrates the history and heritage of our high streets taking inspiration from old photographs.
Find Me
Artist
Edinburgh Sketcher
Mark Kirkham is an artist known locally as Edinburgh Sketcher. His brush strokes and rapid sketching style capture the energy of our vibrant city. Mark can often be seen drawing on location, taking in iconic viewpoints and sharing them with the world online.
Sponsored By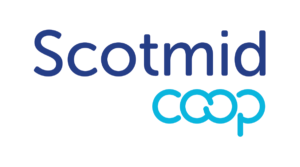 Scotmid is Scotland's largest independent retail co-operative and has been at the heart of Scottish communities since November 1859, so our 160-year anniversary is scheduled to be celebrated later this year. The Society employs around 4,000 people in Scotland, Northern Ireland and the north of England across almost 300 retail outlets. As a co-operative, Scotmid is owned by its members, who each have an equal say in how we are run. We are true to our co-operative values and principles, and our core purpose is to serve our local communities and to improve people's everyday lives. Over the past three years, Scotmid has raised over £1m for our Charity of the Year partners and, over the past two years ago, Scotmid has awarded funding of £155,000 to 18 good cause groups through its Community Connect initiative. Shirley MacGillivray, Scotmid Deputy Secretary, said: "Scotmid are extremely proud to be able to support Oor Wullie's Big Bucket Trail and to recognise the incredible work that the Edinburgh Children's Hospital Charity does every year. As a Society, our core purpose is to serve our communities and improve people's everyday lives, so we're delighted to be able to support the key role that ECHC fulfils in improving the lives of hundreds of children and their families. "