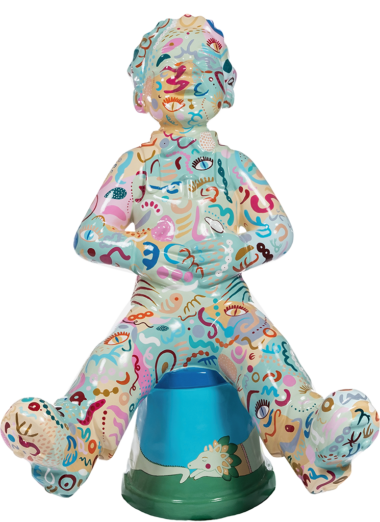 Oor Sleeping Dragon
Legend has it that Arthur's Seat in Edinburgh was once a dragon. He flew around Edinburgh frightening locals and eating their livestock until one day he ate so much that he lay down for a sleep and never awoke. Instead he became the hill we know today.
Find Me
Artist
Yvonne Stewart
Yvonne Cora Stewart graduated from Heriot Watt University with a BA(Hons) in Textile Design. Although originally specialising in printed textiles, she is now known for painting quirky and whimsical designs full of bright colours and unusual characters.
Sponsored By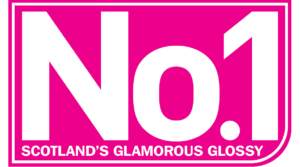 Known as Scotland's glamorous glossy, every month No.1 magazine is packed with all things fashion, beauty, interiors and lifestyle with everything featured available right here in Scotland. From the latest trends to hotel reviews, real-life stories and so much more, No.1 is the ultimate guide to living the good life in Scotland. "We are thrilled to be a part of Oor Wullie's Big Bucket Trail, which is supporting and raising awareness for terrific causes right here in Scotland, including the Edinburgh Children's Hospital Charity. This amazing charity works to ensure that young people in hospital get the chance to be a child first and a patient second, so whether you're hosting a fundraising event of your own or exploring the sculptures across the five host cities, No.1 wants everyone to get involved in this incredible event. Snap and share your Bucket Trail selfies today and spread the word about the work of this vital charity. "