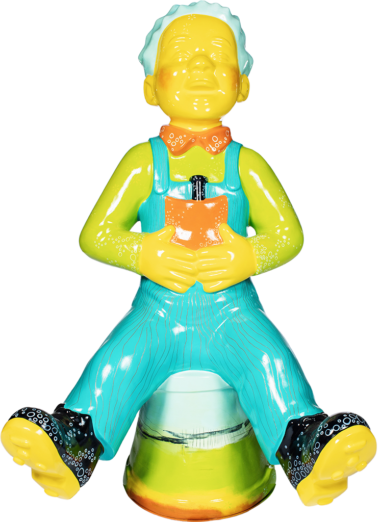 Oor Tatha Rannsachair (Oor Tay Explorer)
Oor Tatha is inspired by Dundee and the beauty and changing mood of the River Tay. He portrays times spent exploring by the river and journeys crossing over it – a city framed by an expanse of green hills and silvery blue water. There are references to the marks in the stonework along the river wall, patterns created by tides distributing pebbles across the shorelines of Tay Country, and the bold geometrics of the bridges. Finally, those breath-taking moments when shafts of sunlight pour in through heavy rain clouds and the glorious sunrises and sunsets that light up the river.
Find Me
Artist
Victoria Wylie
Victoria is an artist, designer and educator. A graduate of DJCAD, she makes contemporary abstract landscape paintings – her eye is drawn towards horizon lines, colour and patterns in the landscape. She finds inspiration while walking in nature – her paintings are contemplations from her adventures and offer viewers a glimpse of a familiar place. Victoria also runs creative workshops for children and is a freelance designer with V&A Dundee.
Sponsored By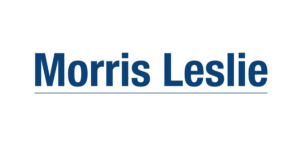 Morris Leslie offer a diverse range of services locally and nationwide. The company has 13 plant hire depots operating over 5000 modern plant machines. After that they are sold worldwide through the Plant Sales division. But the company's expertise isn't limited to heavy plant. They also supply quality accommodation through their modular buildings and property divisions and are renowned for auctioning modern and classic cars and plant machinery.