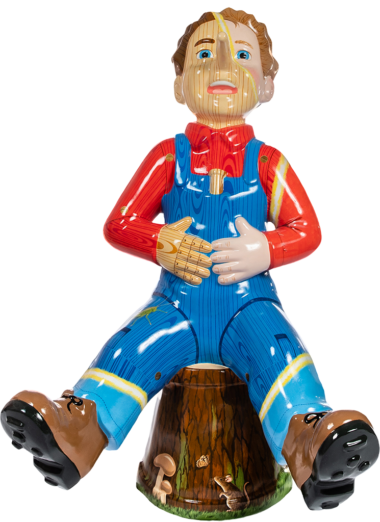 Oor Woody
Oor Woody is a wooden marionette doll who is in the process of turning into a real boy, thanks to a spell from a kindly fairy.
Find Me
Artist
Evelyn Sinclair
Scottish artist and illustrator Evelyn Sinclair is a graduate of Glasgow School of Art. Her experience is wonderfully varied, and has recently featured creating a range of sticker books (including The Scotland Sticker Book) designed to encourage kids to love our wildlife. Evelyn has created artwork for several Wild in Art bucket trails. Her favourite kind of project is one that will make the viewer smile.
Sponsored By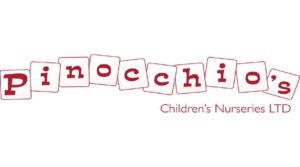 Founded in January 1997, Pinocchio's provides early years care and education for children aged 3 months to 12 years. Celebrating our 22 Years in business with a good reputation based on excellent customer service. See for yourself at our 5 award winning children's nurseries- Eskbank, Gilmerton, Heriot watt, Lasswade and Penicuik. "We opened our first nursery in Lasswade 22 years ago with a passion to ensure that children come first and that our nurseries feel like a second home to them. This is why we believe that the Edinburgh Childrens hospital charity is such a good match for us 'Child first, patient second' - it's a natural fit with our family ethos.  We love that the ECHC provide home environments that are available for families to use to get some normality back when they are going through a tough time."