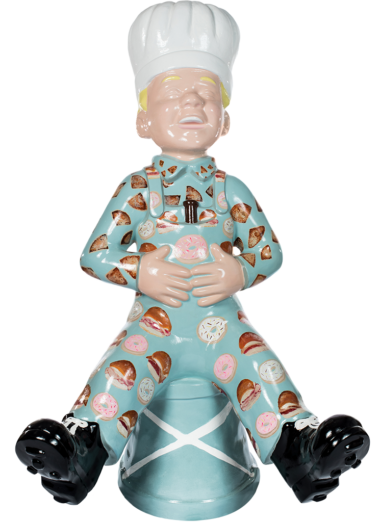 Oor Wullie's Munchie Box
Oor Wullie's Munchie Box pays homage to food found in a typical Scottish Bakery: crispy rolls with an array of fillings adorn his dungarees; his shirt showcasing the much loved potato scone; and to satisfy the sweet tooth, doughnuts of all flavours round up the selection. Can you spot the cheeky bottle of ginger in his back pocket? To finish it off, Wullie is sitting on his very own Saltire bucket.
Find Me
Artist
Jade Taylor
Jade Taylor is a Glasgow based artist and runs a small business called St. Mango, creating a wide range of food inspired accessories from illustrated greeting cards to quirky sculpted badges and key rings.
Sponsored By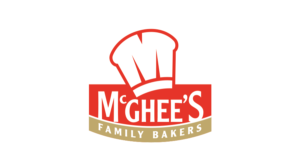 McGhee's Family Bakers have been supplying fresh bakery products across Scotland for over 80 years. Originating half a mile from here at the first bakery in Oran Street, now third generation, the McGhee's family have upheld the traditions set out by their grandfather Dugald. Not only do McGhee's create and supply quality bakery products to customers, they also support charities such as Glasgow Children's Hospital Charity. McGhee's are proud to support Oor Wullie's BIG Bucket Trail.