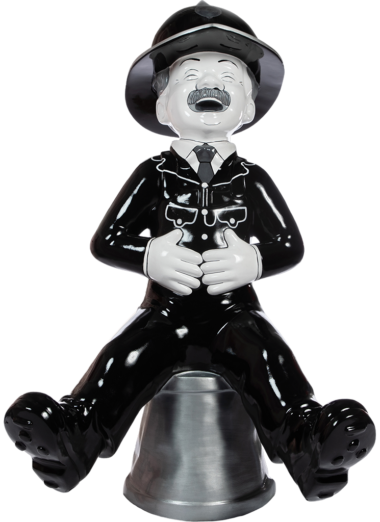 PC Murdoch
With his police helmet and authoratitive moustache, PC Murdoch is keeping an eye on young Wulliam and his friends. When mischief strikes, PC Murdoch will be there.
Find Me
Artist
Carol Gilmour
Carol Gilmour is an artist, Mum and committed community campaigner. She is passionate about people, places and art, and believes that public art does more than first meets the eye, that it inspires people and brings communities together. She has painted and sold work locally since around 2010, and became involved in a local public art collective, K-ART, in her home town of Kelty, just over two years ago. She is delighted to be able to use her skills to bring something extra special to the Big Bucket Trail.
Sponsored By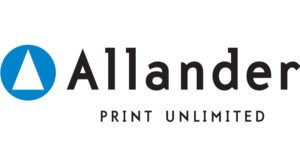 Allander have been providing an Award Winning Printing Service for 27 years. Whether you are a sole trader or a global financial services company, our commitment to high quality involves helping you make the right decisions. That could range from deciding on the best process, to choosing the right paper from the many options available. After all, the way your communication feels is often as important as how it looks. In our experience good relationships are the best way to achieve tangible results. Allander have a reputation for providing a safe pair of hands on the most challenging projects.  Operating using the most advanced technologies and equipment, we offer a fast turnaround service 24 hours per day from our Edinburgh HQ. Edinburgh Children's Hospital Charity is a charity that is very close to all our hearts, most of our employees have their own 'Sick Kids' or 'Edinburgh Children's Hospital' story and we feel very passionate about supporting such an amazing local charity as much as we possibly can. We will always champion the charity and do our best to encourage both our customers and suppliers to do the same.