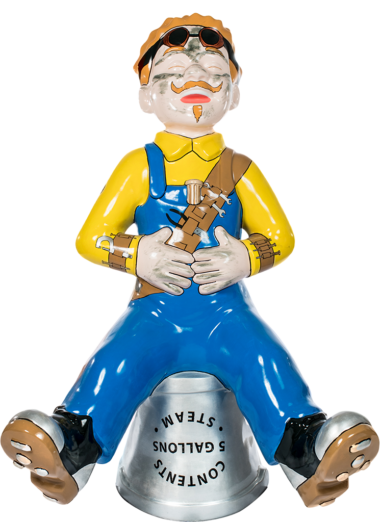 Steampunk Wullie
Scotland, particularly Glasgow, is well-known for its engineering and construction skills, and Steampunk Wullie is a tribute to that creativeness, ability and industry. Steampunk Wullie is an artificer - he makes things and fixes things. He's all prepared with lots of tools in his leather bandolier and pockets. A tear in his overalls reveals that he is actually part machine - made from iron girders.
Find Me
Artist
Mark Johnson
Mark Johnson is a keen amateur artist and sculptor. He is working on building his portfolio with a view to starting his own business as a sculptor and he has a passion for working on Art Trails.
Sponsored By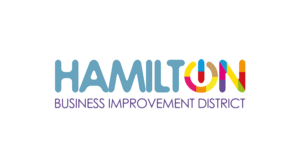 Hamilton Business Improvement District (BID) is a defined area within Hamilton town centre where businesses have voted to invest collectively in local improvements to enhance their trading environment. The BID organises events and offers services to support the business community in the town. Having worked with Glasgow Children's Hospital Charity in 2017 on the BIG Stampede, we are delighted to support Oor Wullie's BIG Bucket Trail - an exciting project promoting creativity, innovation and engagement within the arts.