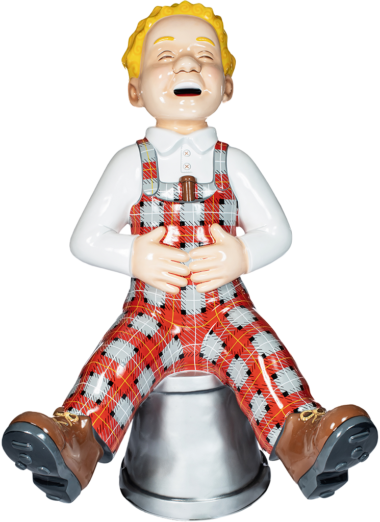 Tartan Wullie Returns
Oor Wullie is something of an icon to Scottish people the world over, so what better way to show him off than wearing his own tartan? Following Sandra's original design for the Bucket Trail back in 2016, 'Tartan Wullie Returns' continues to illustrate our love for the mischievous wee laddie fae Auchenshooggle. The red for the hackle of Uncle Wattie's regiment, grey for the iconic bucket and Jeemie the moose, yellow for the gold locks that never see a comb, and black and white for The Sunday Post newsprint, in which Wullie and his pals have lived for years.
Find Me
Artist
Sandra Webster
Sandra is an artist based in Angus, who spends her spare hours working on various projects and commissions. Currently studying full time as a nurse, art is a hobby that she loves to utilise in helping others. Her artwork has raised more than £30,000 for local causes and charities by exhibiting in hospitals and taking part in a number of public art trails such as Oor Wullie's Bucket Trail 2016.
Sponsored By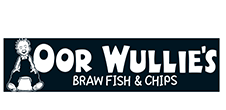 Oor Wullie's Fish and Chip shop opened in Aberdeen in July 2018. Situated at 529 Great Western Road, Mannofield this is the world's first Oor Wullie shop and it captures the essence of the Oor Wullie character with its fantastic interior design and outside seating area. The braw menu at the Oor Wullie shop features all of the favourites, also offering gluten free, vegetarian and vegan options.