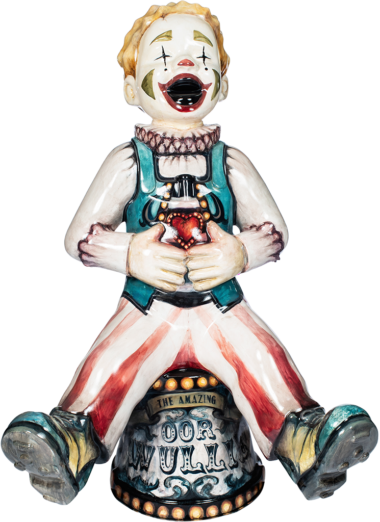 The Amazing Oor Wullie
Laughter is the best medicine, and the clown is a classic symbol of children's entertainment - so too is Oor Wullie. In children's hospitals, extra resources like clown doctors and clown care can be used to distract sick children from painful times, lighten their experience and improve their health and well-being. Clowns play out human emotions in a dramatic way, they play jokes, they stumble, they try, they fail. By laughing with them and at ourselves we are entertained, surprised - we empathise and are shown humanity. Oor Wullie's character and form lent itself perfectly to this subject. The sculpture also gives a nod to the nostalgia of Oor Wullie and the fun and laughter had at amusement parks, combined with the show and experience of the BIG Bucket Trail coming to town.
Find Me
Artist
Ke'ku:n Studio
An artists studio, collective and art space set up in Aberdeen. Ke'ku:n is home to resident artists Mary Butterworth and Jon Reid and hosts a variety of visiting artists. Specialists in painting, mural design, graphic design, art consultancy, film and tech. Kekun studio strives to produce and promote art in an inclusive and diverse way with a view to connecting culture and creativity whilst reaching out to the wider community.
Sponsored By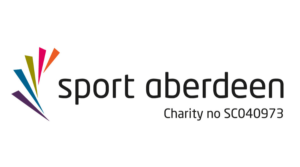 Sport Aberdeen is an award-winning charity committed to creating opportunities, inspiring people and changing lives through sport and physical activity. What makes Sport Aberdeen different from many other sports and leisure providers is that fact that every penny is reinvested back into the communities that it serves. With over 400 employees, 19 venues and 2 million customer visits each year, Sport Aberdeen is the largest sport and leisure provider in the North-East.